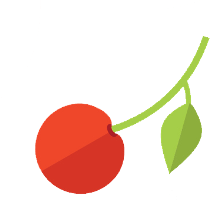 We are in full swing with cherries, apricots, peaches, nectarines, melons, watermelons and soon ready to start with grapes and blueberries.
Check out some pictures of how the fruit looks like now.
Grapes
The first new season Victoria and Black Magic from Sicily will be available for departure from the end of week 21 (26-27 May). This is the early high quality crop grown under tunnel, harvested with min. 13% brix to ensure good eating quality. Green and black seedless will be ready from the mid of June.
Melons
Sicilian Red Falcon and Mundial varieties available, brix level around 15° with crispy flesh and long shelf-life. In June first Northern Italy cantaloupe and smooth melons will begin at their best with the IGP brand 'Mantovano'. Soon to be exported overseas too!
Apricots
There is good choice from the standard variety Ninfa to the premium varieties with >50% red colour (Pricia, Mogador and Colorado). Good volumes available and the season will last till August.
Watermelons
Minirossa and Crimson Sweet seeded watermelons are being harvested in Sicily right now. Brix degrees up to 10°. Seedless varieties, such as Crimson and mini, will be ready for export from Reggio Emilia, Northern Italy, within the first week of June.
Cherries
Ferrovia cherries from Bari will be available from week 21, just after the first Giorgia ready now. Weather forecast mostly sunny for the next two weeks. Top quality cherries from Vignola available from week 22.
Nectarines and peaches
Full colour nectarines now on offer from Southern Italy, sizes mainly B and C, colour 80-90%.
Best peaches with 70/80% colour available now from Puglie. The main sizes are A, B, C. 
Thomas Drahorad · 22 May 2017