Selene Caragnano · 30 September 2017
Why should a consumer buy your fruit like a pig in a poke?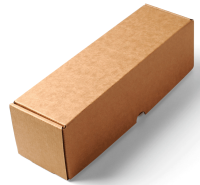 It is time to accept the fact that the consumer has no more idea about how to choose fruits and vegetables.
Housewives haven't got the same supports to make the right choice as they had up to one or two generations ago.
On the contrary, we can almost say that what once helped, now causes confusion.
Continue reading
Selene Caragnano · 30 September 2017
Fresh #now! Grapes, Premium plums and more stonefruit!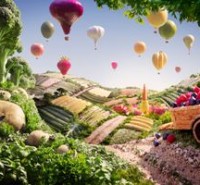 We are starting our overseas export season for grapes, apples, pears, stonefruit and kiwifruit.
Contact us if you want to receive our FRESH NOW newsletter with prices, photos, markets, products, varieties, seasons, quality. Thomas Drahorad, Patrizia Simonini, Sergio Panini and Francesco Cavani are on the commercial desk, while Karin Migliorini takes care of logistics and documents.
Continue reading
Selene Caragnano · 29 September 2017
Food Safety Training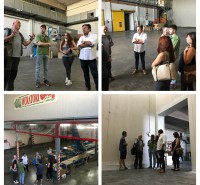 The Food Safety and IFS and BRC standards training course ended with the on-site visit, with teacher Dr. Marco Montanari of Anima Mundi, and the sales staff of NCX Drahorad that for a few days has become a group of students interested in learning.
After a first date of theoretical training, the class moved to Enzo Muratori srl in Vignola where theoretical concepts became concrete reality.
We saw with our own eyes all the most important standards and procedures that define a company able to guarantee and certify compliance with international food safety standards.
We especially thank Davide for coming with us, Marco, who opened us his company, and the founder Enzo Muratori (93 years) who brought us a concrete case for such a complex and important subject.
Continue reading
Selene Caragnano · 5 April 2017
Air cargo: a new era for Italian fruit & vegetable industry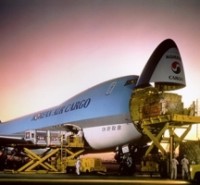 Global air shipments have increased by 3,8% in 2016 and Italian fruit & vegetable industry aligns to this trend, which will lead to new opportunities for Italian exporters and increasingly demanding global markets.
NCX Drahorad is focused on developing its business activity in this top-class (both for quality and service) branch as well.
Demand from Middle East, South America, Asia and North America is increasing.
Continue reading
Selene Caragnano · 28 July 2016
Developing countries to increase cold chain investments
In 2014 India (139 million cubic meters) surpassed the cold chain capacity of the U.S. (119 million cubic meters), and became the largest cold chain market by capacity. In the same year, China (82 million cubic meters) was the third largest cold chain market by capacity.
These figures show the trend of developing countries in increasing cold chain investments, so to reduce food spoilage and ensure better efficiency and visibility.
Continue reading