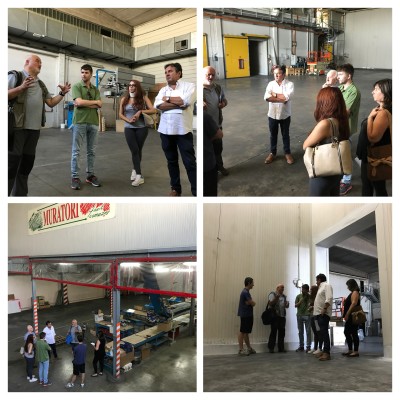 The Food Safety and IFS and BRC standards training course ended with the on-site visit, with teacher Dr. Marco Montanari of Anima Mundi, and the sales staff of NCX Drahorad that for a few days has become a group of students interested in learning.
After a first date of theoretical training, the class moved to Enzo Muratori srl in Vignola where theoretical concepts became concrete reality.
We saw with our own eyes all the most important standards and procedures that define a company able to guarantee and certify compliance with international food safety standards.
We especially thank Davide for coming with us, Marco, who opened us his company, and the founder Enzo Muratori (93 years) who brought us a concrete case for such a complex and important subject.