Riccardo Marinelli · 4 December 2015
Talk to the Italian fresh produce trade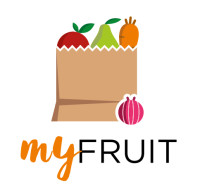 Hundreds of thousands professional players of the International fresh fruit and vegetable business in the world keep themselves daily informed by reading the leading print and online media network of NCX Media represents in Italy: 6 magazines, 10 professional websites, 8 international events (Americafruit, Asiafruit, Eurofruit, Fresh Produce Journal, Fruchthandel Magazin, Produce Plus).
With the Italian fresh produce media network of NCX Media, professionals from all over the world have now also a reference in Italy, using Corriere Ortofrutticolo, Myfruit and Mysnack to promote their products and services to key players of the Italian fresh produce business. 
Continue reading
Riccardo Marinelli · 12 September 2014
Fruit isn't healthy, fruit is tasty!
This is the theme of communication from which we must start to boost the consumption of fruits and vegetables: the taste.
Consumption is falling in Europe, in the United States and especially in Italy. This is the photograph of the 14th Annual Report of Agroter, confirmed by Coldiretti, CSO and other international studies. Boosting consumption is the primary goal for all the fruit and vegetable system.
#fruit: it's healthy and we all know it 
Continue reading
Riccardo Marinelli · 14 October 2013
NCX Business: our commercial rulebook

DO
TALK

Conversations nourish relationships, relationships foster ideas and ideas sustain business.
LISTEN

Continue reading